Click above to buy popcorn from your Scout online starting today! Don't have a Scout code? You can search by name and zip code at Trail's End.
---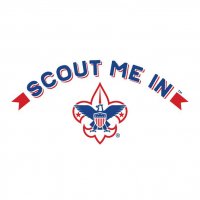 The Scout Me In campaign celebrates the BSA's expansion to serve families and welcome girls and boys into Scouting in communities across the country. It reinforces that the mission and core values in the Scout Oath and Scout Law are welcoming, inclusive and foundational for both young men and women. Since announcing the BSA's historic decision to welcome girls into Scouting, more than 3,000 girls across the nation have already enrolled in the BSA's Early Adopter Program and are participating in Cub Scouts ahead of the full launch later this year.
"As we enter a new era for our organization, it is important that all youth can see themselves in Scouting in every way possible. That is why it is important that the name for our Scouting program for older youth remain consistent with the single name approach used for the Cub Scouts," said Michael Surbaugh, Chief Scout Executive of the Boy Scouts of America. "Starting in February 2019, the name of the older youth program will be 'Scouts BSA,' and the name of our iconic organization will continue to be Boy Scouts of America."
Learn more about Family Scouting.
Upcoming events
Sept 19: Executive Board Meeting
Sept 22: Popcorn Kickoff
Sept 28: Popcorn Sale begins
Oct 2: Roundtable/Charters Handout
Oct 3: OA Lodge Meeting
Oct 4-7: Maui Fair/Pronto Pup
Oct 16: Commissioners/Committee Meeting
Oct 17 Executive Committee Meeting
Oct 20: Sportman's Challenge/Shoot-a-palooza
Oct 26-17: Spook-o-Ree
Nov 6: Roundtable
Nov 7: OA Lodge Meeting
Nov 13: Charters Turn In
Nov 14: Excutive Committee Meeting
Nov 22: Office Closed
Nov 30-Dec-2: OA Ordeal
Dec 3: Popcorn Distribution
Dec 4: Roundtable
Dec 5 OA Lodge Meeting
Dec 18: Commissioners/Committee Meeting
Dec 24: Office Closed
Dec 25: Christmas
Dec 26-28: Trading Post Closed for inventory