The outdoors is a primary method of instilling the values of citizenship, physical and mental fitness and character, in youth in Scouting programs. At each program level, Cub Scouts, Boy Scouts, Varsity and Venturing, the outdoors is used in different ways. Below are the camping programs offered by the Maui County Council. Any registered member may pariticpate in the corresponding camping programs for his/her level, regardless of which BSA Council he/she is registered.
Current year camping program informatoin and registration links wiill be available on this page.
Click here for the Maui County Council Camp Staff Application.
For more information about camping programs at all levels, please refer to the most recent version of the Guide to Safe Scouting.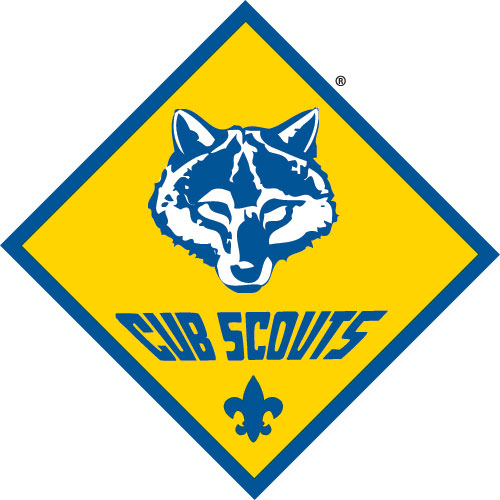 Cub Scouts - Boys entering 1st grade-5th grade or at least 7 years old
Pack Camping - The Cub Scout Pack can plan day camping, hiking or overnight family camping for the entire pack. Each Cub Scout should be supervised by an adult partner on the trip and family members are welcome to attend with a guardian and the appropriate health forms and consent forms. One leader on an overnight camping trip should be BALOO trained and at a council-approved campsite or council-owned facility.
Coming Soon: List of approved campsites for Cub Scouts in Maui County.
Webelos Den Camping - Webelos Dens (4th-5th graders) may camp as a den with one adult leader for every 4 Webelos on the trip, with a minimum of two adults. Webelos should also camp at council-approved campsites. The WELOT or OWL Trainign is strongly recommended for one adult who is on the campout. Either the family camp standard or Webelos Den standards should be adhered to when Webelos are camping as guests with Boy Scout Troops.
Cub Scout Day Camp (Cub Scout Adventure Camp) - The District or Council provides a day camp. It can be 3 days to 5 days long and run all day or just in the afternoon-evening. Boys are grouped with other boys of the same program level (Tiger, Wolf, Bear, Webelos 1 or 2) and rotate through fun activity stations with an exciting theme. Adult and parent volunteers are needed to run the activity stations and to supervise the dens. Boys bring a sack lunch. The BSA Health Form Parts A-B are required.
Click here for more information about Cub Scout Adventure Camp.
Cub Scout and Webelos Scout Resident Camp (Overnight Camp) - Cub Scouts and Webelos Scouts may attend resident camp with an adult partner or Webelos may attend with their den leadership. Resident Camp is 3 nights and 2 days at Camp Maluhia. The purpose is strengthening relationships between parents (or adult parnters) and the boys by playing games, accomplishing rank avhievements, learning new skills and working on craft and service projects.
Click here for more information about Cub Scout and Webelos Scout Overnight Camp.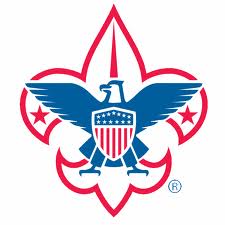 Boy Scouts - Boys entering 6th grade or 11 years old through age 18.
Troop and Patrol Camping - Troops and patrols should camp approximately 10 weekends throughout the year and engage in a week-long summer camp experience or high adventure experience, each year. Both types of camping should meet hte requirements in the Guide to Safe Scouting and always have adult leadership. It is common for these campouts to meet the needs of rank advancement skills and merit badge requirements, depending on the trip. Note: Troop and patrol camping is separate and different than a Troop Family Campout, where parents and siblings are welcome to attend.
Boy Scout Summer Camp (Boy Scout Resident or Troop Camp) - Troops attend Boy Scout Summer Camp together with the purpose of learning how to function in the troop and patrol methods, effectively. The Scoutmaster and Senior Patrol Leader have specific roles while at camp and if either can not attend, an alternate should be selected to fill the position, while at camp. Scouts are givien advancement and merit badge opportunities as well as fun and fellowship. Training opporutnities are provided to adults and troop leadership. If a Scout can not attend Summer Camp with his troop, he can sign-up to attend camp as a Provisional Troop Scout, which means the family signs him up individually and he is grouped together with other Scouts to create a temporary troop while at camp. Or, the Scout can go as a guest with another troop.
BSA Health Forms A, B and C are required for this camp and any camp that is 3 days or longer, and requires a physical exam within the last 12 months and a doctor's signature on Form C.
Click here for more information about Boy Scout Summer Camp.
Troop High Adventure Camp or Activity - If a troop chooses to hold their own camp or high adventure activity for 3 days or longer, they should refer to the Guide to Safe Scouting for the special considerations of this kind of camp. Troop activiites of this length also require the BSA Health Form Parts A, B and C.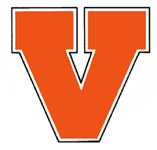 Varsity Scouts - Young men age 14-20
Varsity Scouts can participate in both Boy Scout camping and most Venturing activities. See the Guide to Safe Scouting for which Venturing activities Varsity Scouts may also participate.
Venturers - Young men and women age 14-20
Venturers can camp as a Venturing Crew or attend a Council-sponsored camp or high adventure activity. Venturing activities for two or more crews are called "Superactivities". Venturers may also participate in BSA High Adventure Activities and Bases.
Council High Adventure - From time to time the Council organizes a group to participate in a high adventure opporutnity like an extended trek, Philmont Trek, National Jamboree or other national high adventure base. These will be advertised through the troops for boys and adults who are interested to apply to be a part of the temporary troop or crew to attend.
Contact High Adventure Chairman, Fred Ventura, for more information, at 808-298-5953 or email him at fred.donnaventura3@hawaiiantel.net.
Upcoming High Adventure Actviities:
Philmont Trek 2015 - FULL
Philmont Trek 2016 - ACCEPTING APPLICATIONS, NOW Contact Kevin Tanaka at ironchefpo@gmail.com or call the Council Service Center at 808-244-3724.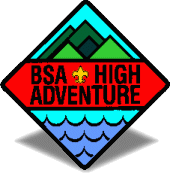 National High Adventure - Each year the Boy Scouts of America offers opporutnities for troops or patrols to participate at their 5 High Adventure Bases. They are: Norhtern Tier in Minnesota, Florida Sea Base in the Florida Keys, Philmont Scout Ranch in New Mexico and the newest base, The Summit in West Virginia. Go to this website for more information about High Advneture Bases: http://www.scouting.org/scoutsource/HighAdventure.aspx .